Beginner Investing:

6 Ways To Get Started
Several people misunderstand that investment is only for the rich. Maybe it was true in the past, but not anymore. Many companies and services have made investing easy and open to everyone. Even beginners with a small amount of money can become an investor and earn profits. Various investment opportunities are available for beginners and it has become a wonderful method to earn wealth.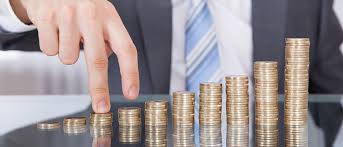 As there are different investment options, beginners may feel confused when it comes to selecting one. Here are the best 6 ways a beginner can try while starting an investment.
Employer Retirement Plan
If there is an employer retirement plan or a 401(k), it will be a great investment option for you. It will be great if your company can associate a part of your contribution. It will be free money for you and it will give you decent returns for your investment. Even with 1% of your paycheck, you can start your investment. However, it will be good if you can match your employer's contribution. If you are investing in a 401(k), the money will go straight from your salary slip into the account without the interference of a bank.
Robo-advisors
Robo-advisors use computer algorithms to handle your investments. They charge a low fee, which is lower than the fees that managers charge to manage investments. You can begin an account without any minimum charge. They are ideal for beginners as you have to pay only a low amount to get your work done. They will also help you with gaining speed in your investment and certain services provide educational tools and content too.
Target-date Mutual Funds
These mutual funds are very similar to Robo-advisors, yet they are widely popular, mostly when it comes to employer retirement plans. They are retirement investments that can invest automatically considering your estimated year of retirement. There will be a combination of bonds and stocks for a target-date mutual fund.
Index Funds
Index funds make use of the market index and are like autopilot mutual funds. The market indexes are chosen investments that stand for a market's portion. The expense ratio of index funds will be lower as they feature a passive approach towards investing using a market index instead of professional management of portfolios. The fee will be based on your invested amount. The requirements for investment in index funds are minimum and several brokerages even offer index funds that do not ask for a minimum.
Exchange-traded Funds (ETFs)
Like index funds, Exchange-traded funds also have a passive approach and make use of the market index for investments. The fees are also lower when compared to mutual funds. Trading ETFs takes place throughout the day and investors purchase them paying a share price. The price can be fluctuating like the stock price.
Investment Apps
There are many investment apps to help beginner investors. They will help to manage your investments on behalf of you. Apps like Acorn and Stash are ideal for beginners and help them learn investments in detail.